BROWSE NEW CARS
View our wide selection of unbeatable lease deals.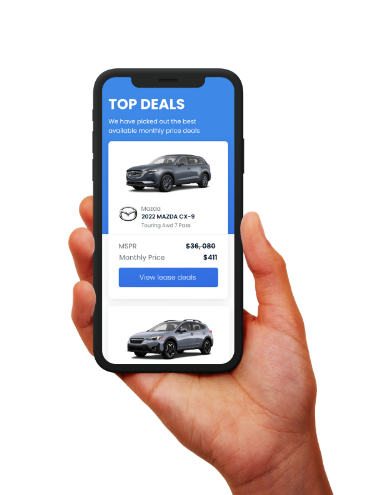 CUSTOMIZE YOUR LEASE
Once you pick out the car of your dreams, select your top color choices and adjust the lease parameters to fit your needs. Our calculator will automatically create a personalized quote that includes all taxes and dealer fees based on your unique zip code and credit score.
CHAT WITH AN EXPERT
An expert Auto Ninja will guide you through the process and help answer any remaining questions you have!
SUBMIT DOCUMENTS
After locking in your deal, we will send you instructions to submit the required documents to complete the preliminary paperwork. The good news is that all of this can be done from the comfort of your home!
SCHEDULE DELIVERY OR PICKUP
Once the paperwork is approved, ALN will schedule a delivery right to your door. If you prefer, we can also arrange for you to pickup your new car at the dealership itself.